The Haiti Appeal has now closed
We're pleased to say over £5,000 was raised to support hundreds of farmers and workers in south-west Haiti seriously affected by Hurricane Matthew.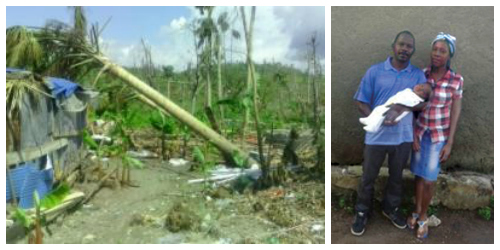 The money is being spent on food and sanitation packs as well as building materials, tools and seeds so that homes can be rebuilt and farms can be replanted. It is supporting farmers like Maurice Jean-Louis and his family, pictured, who have been left without shlter, livestock and vital crops. 

You can still donate to the Fairtrade Foundation and support our work in bringing a fairer deal to even more farmers and workers around the world.